DENTISSIMO products are manufactured
by well-known European factories
FACTORY IN ITALY: BETAFARMA S.p.A.
DENTISSIMO products have been produced at the most modern factory with high technologies and GMP Certificate.
Production division is equipped with 8 special turbo-emulsifiers from 50 lt to 6.000 lt homogeneous for typology, for a production capacity of 20.000 kg for each daily working turn.
Besides this, we have the capability to 15.000 lt liquid solutions.
For alcoholic products, a dedicated anti-deflagrating system has been installed, safe and according to regulations.
DENTISSIMO products are born daily according to detailed productive processes and certified control.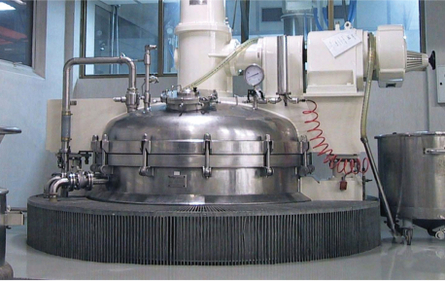 FACTORY IN SWITZERLAND: MEDENA AG
DENTISSIMO Advanced Whitening GOLD is a Premium toothpaste-gel which is exclusively manufactured at Medena AG factory in Switzerland.
High-technological equipment of mixing and filling lines guarantees the accuracy, efficiency and safety of the production cycle. Strict compliance of mixing, dosing and packaging processes with international standards is verified by Halal Certification Services, GMP Certification and ISO Specification.
The Research and Development team works on new product formulas according to market demands. The Quality Assurance team performs daily control of DENTISSIMO mix ingredients and manufacturing practices.
Thus, final DENTISSIMO products meet rigid technological regulations, health and safety standards, and customers' needs in oral care.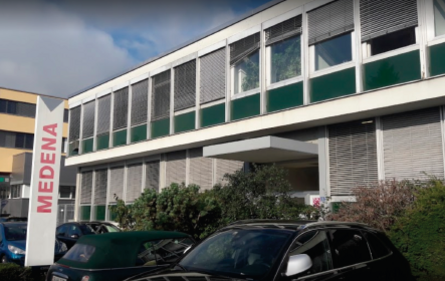 FACTORY IN ITALY: SPAZZOLIFICIO PIAVE S.P.A.
DENTISSIMO® toothbrushes are produced at the well-known factory that cares about the design and aesthetic appearance of toothbrushes, as well as the highest quality of its products.
The company, as further confirmation of the high-quality standards, has got the ISO 9001-2008 certification. Piave has been the first Italian company having its goods certified by B.S.I. (British Standard Institution), implementing product sterilization during the packaging process and, besides, getting an approval of the American FDA (Food and Drug Administration).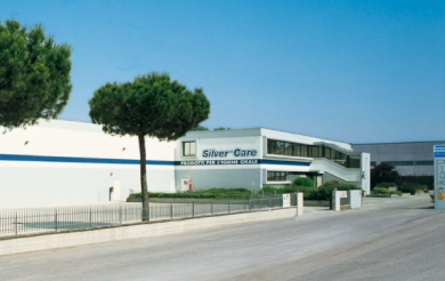 FACTORY IN SWITZERLAND: MICRODIAMANT AG
Diamond powder has a history as a polishing powder for many kinds of gemstones, including diamonds, since ancient times. Over time, its application spread into many different industries for varying polishing purposes.
Microdiamant was founded in 1952 for the manufacturing of a range of diamond powder, starting from diamond 'dust' as raw material. Managed by the grandsons of its founder, Rudolf Spring, Microdiamant today is a technology leader in its field with manufacturing and sales companies in most industrial countries. It supplies diamond powder to manufacturers of watch stones and glasses, ceramics, surface finishing, wire dies, electronics, automotive parts, metallography and optics, etc.
One recently developed application is the use of diamond powder as a polishing and cleaning agent in toothpastes. Kurt Spring, the son of the company's founder, developed and patented a special selection of diamond powder for a revolutionary kind of toothpaste. Finest diamond particles are replacing the usually highly abrasive cleaning powder used in conventional toothpaste formulations. The replacement of these abrasives by specially selected diamond powders in diamond toothpastes offers multiple advantages in comparison to most toothpastes available today. Find out more at microdiamant.com
List of countries where patented products with diamond powder are:
1. European Union (incl. Switzerland and Turkey)
Patent application 09779237.8
2. Japan – Patent application /2011
3. United States of America – Patent application 13/126.398
4. Canada – Patent application 2,778,544
5. India – Patent application 2467/DELNP/2011
Validations of University of Zurich in "SWISS DENTAL JOURNAL"
Validations described in article "The Future of Diamond Toothpaste"
Validations by the Dental Institute of University of Zurich in "Wiley Online Library"